Rev Your Engines! Test Your Driving Chops in Death Valley
The world's hottest location and North America's driest spot, Death Valley is perfect for evaluating just how well cars and trucks will operate during the most extreme of summer driving.
For automakers — and for some recreational drivers — Death Valley National Park is the ultimate proving ground. The world's hottest location and North America's driest spot, Death Valley is perfect for evaluating just how well cars and trucks will operate during the most extreme of summer driving.
After all, in the sizzling summer months, Death Valley routinely tops 120 degrees. In fact, the last two Julys in Death Valley were the hottest months ever recorded anywhere on Earth; the combined daytime and nighttime temperatures in July 2018 averaged 108.1 degrees — with one stretch of seven consecutive days at 124 or higher.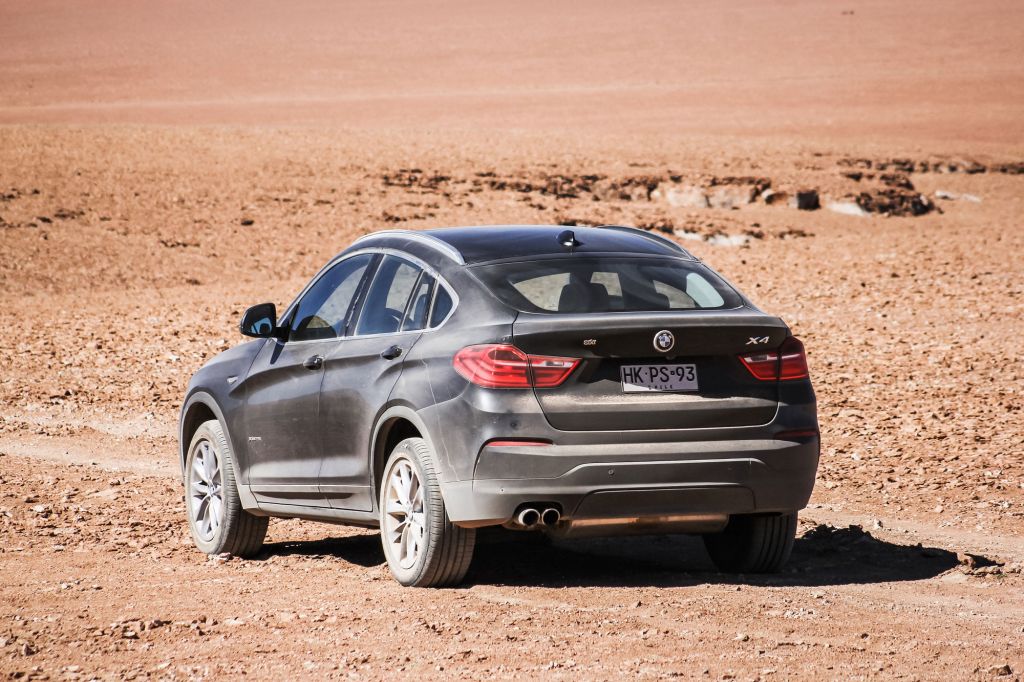 If a car can make it here, it can make it anywhere. And so they come: BMW, Mercedes-Benz, Kia, Volkswagen, Hyundai, General Motors, and Waymo, the self-driving car company, among other manufacturers. Because whether you hope to design the ultimate driving machine, a truck that's built like a rock, or a sports car for which there is no substitute, Death Valley is the place where automakers can truly put vehicles through their paces.
Death Valley is such a popular (and world-class) spot for heat testing that the national park has established a permit system for automakers. Among other conditions, the park requires auto testers to adhere to "Leave No Trace" principles of outdoor ethics, which are designed to protect natural and cultural resources. Testing, however, is not permitted on unpaved roads.
Dubbed "mules," the test cars typically have all identifying markings removed and are often camouflaged with wrapping to conceal their identities and design details. That's because a unique brand of paparazzi who specialize in automobile photography also come to the desert, determined to grab the first shots of soon-to-be-released models and prototypes.
Crews outfit the mules with sensors and wiring to record detailed data that designers and engineers can later analyze as they assess the vehicles' reaction to the heat. High temperatures can increase wear and tear on engine parts and also increase fuel consumption.
Not only does Death Valley offer the essential ingredient for heat testing — namely consistently scorching temperatures — but the area's dusty conditions and varied topography also allow automakers to push vehicles to their absolute limits. Long, steep ascents, sometimes while hauling heavily loaded trailers on such roads as State Highway 190 from Stovepipe Wells up to 4,963-foot Towne Pass, challenge transmissions and engine cooling systems alike. Then the downhill run can test the durability and functioning of brakes (the 3,300-foot descent to the valley floor from Beatty, Nev., a town which many automakers use for their base camps, is another popular testing route).
They don't call these auto trials "torture tests" for nothing. Cars are also left out to broil in the summer sun for as long as 90 minutes, a process known as "heat-soaking," before testers analyze how quickly the air conditioning can cool down the passenger compartment.
It's no surprise, then, that the extreme conditions also draw ordinary drivers looking for road thrills. To test your driving skills in the park, you can rent exotic high-performance cars in Los Angeles or Las Vegas and drive into the park. Once there, you can stay at the historic and beautiful Oasis at Death Valley, whether in the gorgeous winter months or at the peak of summer heat.
For a great 150-mile loop drive that hits many of the national park's highlights, head south from the Inn at Death Valley on State 190. Stop at Zabriskie Point for sunrise views across the valley, then detour through the golden badlands of 20 Mule Team Canyon. Farther south, a 26-mile round-trip detour leads to the incomparable panorama from 5,476-foot Dante's View.
Back on Highway 190, continue south to Death Valley Junction, where you'll turn south on State Highway 127. After a 25-mile run across a scruffy stretch of desert, go right on State Highway 178, which crosses more open expanses on the way to the ruins at Ashford Mills, a gold processing site. Then follow Badwater Road as it travels through the southern reaches of the valley and along the base of the Black and Funeral mountains.
The 17-mile stretch between Badwater Basin, the lowest point in North America at 282 feet below sea level, and the inn is a Death Valley classic. Along the way, you can take short side trips to the multicolored badlands at Artists Palette along Artists Drive, or take an unpaved road to see the jagged salt crystal formations at the Devils Golf Course. There are also several short hikes just off the road, including treks into Golden Canyon and Natural Bridge, a stone span that crosses a narrow canyon.
Another option, if you're visiting from September to May, is to rent a Jeep from the resort's Farabee Jeep Rentals to tour the area's spectacular landscape. Farabee provides free sightseeing assistance, maps, and ice chests.
Either way, the park's remoteness and often extreme weather means that you should make sure that you're well prepared. Here are a few tips.
Stick to paved roads in summer and tell someone at the hotel what your travel plans are.
Keep in mind that GPS navigational systems can be unreliable in Death Valley, and, if something goes wrong on the road, you may not have any cell phone coverage.
Check that tires, including the spare, are properly inflated and have sufficient tread life. All fluids should be at proper levels.
Gritty, sandy conditions mean that you'll want plenty of wiper fluid and windshield wipers that will actually clean, not add streaks to the glass that can become blinding when driving into the sun.
Carry extra water in case you get stranded. A gallon per person is recommended. You should also stay with your vehicle if you have a breakdown because it can provide shade and you'll be easier to find.
And in summer, a functional air conditioner isn't a luxury, but an absolute necessity.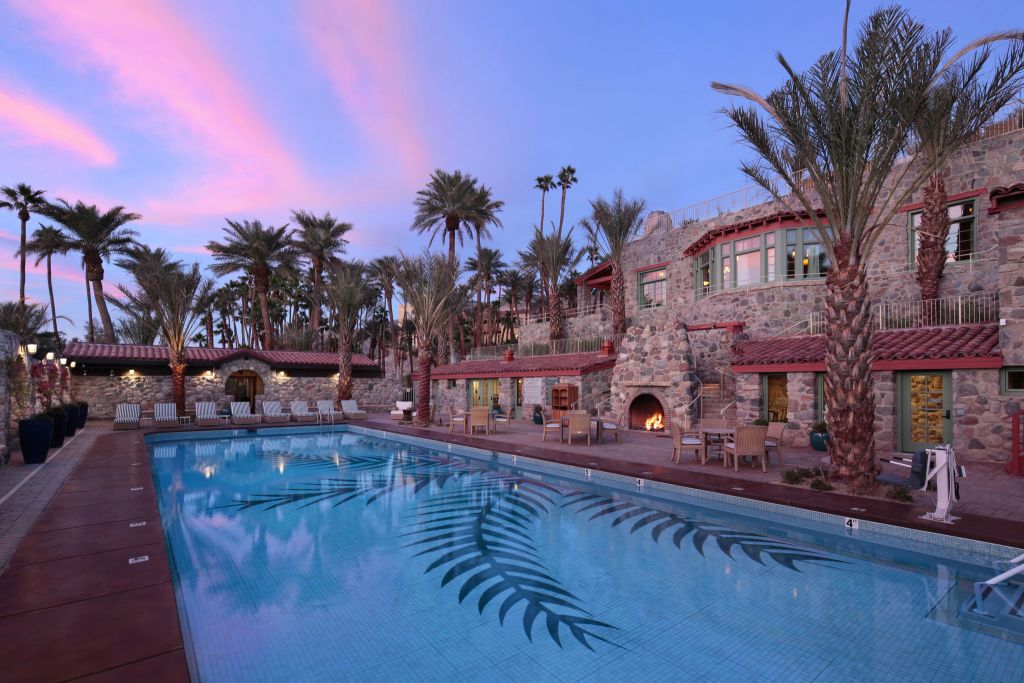 How to Explore
The Oasis at Death Valley in Furnace Creek, CA is situated in a lush oasis surrounded by the vast and arid desert of Death Valley National Park — just 120 miles northwest of Las Vegas and 275 miles northeast of Los Angeles. The resort encompasses two hotels — the historic AAA Four Diamond, 66-room Inn at Death Valley and the family-oriented, 224-room Ranch at Death Valley. The entire resort went through a complete renaissance with an extensive renovation in 2018. It includes natural spring-fed pools, an 18-hole golf course, horse and carriage rides, world-renowned stargazing, and is surrounded by Death Valley National Park's main attractions. For information and reservations, visit oasisatdeathvalley.com or call 800-236-7916.
Discover A World of Unforgettable Experiences® available from Xanterra Travel Collection® and its affiliated properties by visiting xanterra.com/stories.
---