If There is Life in Death Valley, There May Be Life on Mars
Celebrate the National Park Service's 100th Birthday with the Celestial Centennial and MarsFest Symposium, April 8 – 10, 2016 in Death Valley National Park.
For decades, the remarkable terrain of Death Valley has been one of scientists' favorite stand-ins for Mars due to its arid climate and unique geology. Now the public has a chance to explore the region's alien-like landscape and experience what life on Mars might be like with the Celestial Centennial and MarsFest Symposium 2016, a three-day, free public festival.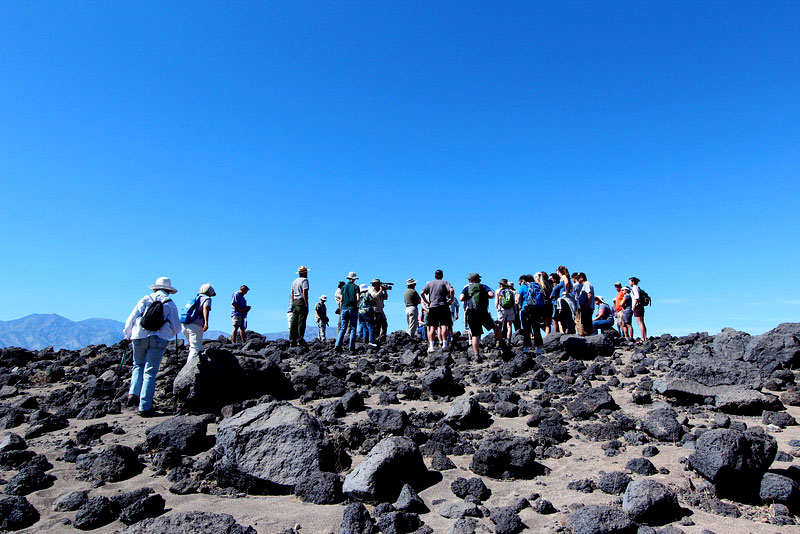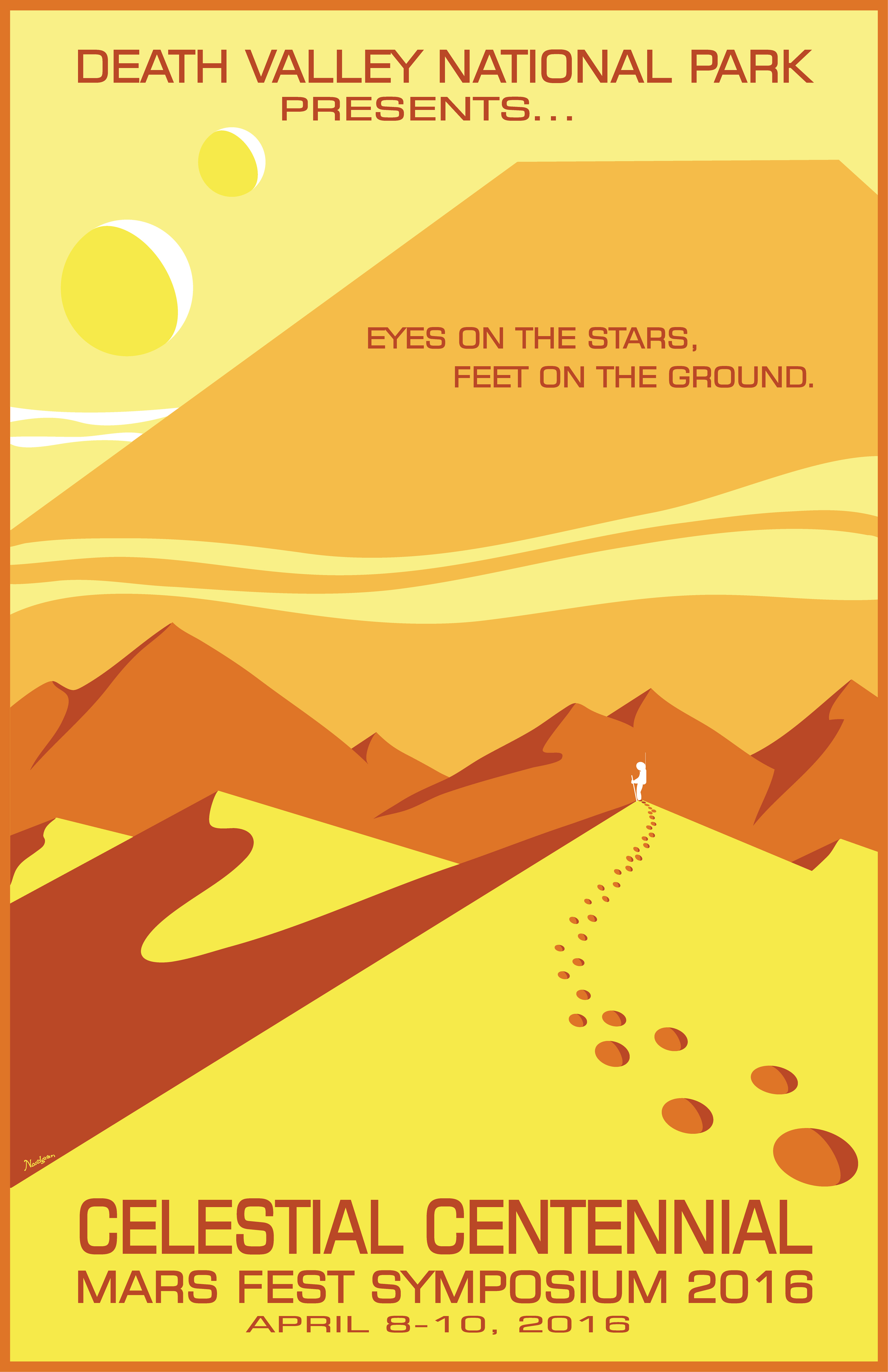 The Celestial Centennial and MarsFest Symposium is a night sky and space festival that brings together educators, scientists, the public and National Park enthusiasts looking to learn more about Earth, Mars and the rest of the solar system. Participants will enjoy guided field trips to Death Valley's rugged, otherworldly terrain that serves as researching and testing sites for places on Mars, such as Mars Hill, the Ubehebe Crater, and Badwater Basin, the lowest point in North America. Other weekend events include panel discussions and lectures about current research and exploration; a Day Time Expo for visitors to experience what is happening in the cosmos; a Night Time Expo complete with telescopes to view the universe and beyond; a campfire program and stargazing event; and numerous family-friendly, hands-on events and activities. A few confirmed presenters include Mat Kaplan (of the Planetary Institute's Planetary Radio), Tyler Nordgren (Artist, Astronomer, and Night Sky Ambassador), Jill Tarter (Bernard M. Oliver Chair for SETI Research at the SETI Institute), Chris McKay (NASA Ames Research Center), and representatives from the Timbisha Shoshone.
A child plays with the Mars Mini-Rover at the expo at the Furnace Creek Visitor Center. NPS Photo.
The Celestial Centennial and MarsFest Symposium is hosted by the SETI Institute, NASA Ames Research Center, NASA Goddard Space Flight Center, NASA Jet Propulsion Laboratory, NASA Astrobiology Institute, National Park Service and Death Valley Natural History Association. Visitors of all ages are invited to attend, with more information, a schedule of events, and details on how to register available at Death Valley National Park..
With Celestial Centennial and MarsFest events centered around Furnace Creek, the ideal place to stay is the oasis at Furnace Creek Resort, including the family-friendly Ranch at Furnace Creek, with its towering palm trees and true oasis atmosphere situated on the desert floor, and the more sophisticated and refined Inn at Furnace Creek. Fed by natural spring waters, The Ranch boasts a large pool, golf course (the lowest on Earth), post office, general store, casual dining restaurants, horseback riding and 224 rooms. The romantic, historic AAA Four Diamond, Inn at Furnace Creek, nestled into the mountainside where the spring bubbles forth, was built in the late 1920s by the Borax Company and features 66 elegant rooms, fine dining, verandas with sweeping views of Death Valley, opulent gardens, a stunning spring-fed pool, tennis courts and pool-side massages.
Make Your Plans to Visit Now
Book your visit online or for additional information, call 800-236-7916.
---