Starry, Starry Night
Death Valley, the Largest Dark-Sky Park in the U.S., is Center Stage for Stargazing
Less than a five-hour drive from Los Angeles, there's a place where anyone can look up and see the universe the way everyone could 100 years ago.
One of the rarest and greatest natural attractions in the United States is total darkness. And one of the best places to experience this phenomenon is California's Death Valley National Park. Because its skies are affected by only the smallest amounts of light pollution from distant cities, it is classified Gold Tier by the International Dark-Sky Association, the highest level of designation for star-filled skies. Astronomical objects visible there are available only in some of the darkest locations around the globe.
So it's no wonder that Death Valley is center stage for the growing trend of night-sky tourism, drawing visitors from all over the world for clear views of the heavenly bodies.
The Oasis at Death Valley, located between Los Angeles and Las Vegas in Death Valley, is ideally positioned in the park to serve as a base for stargazing. With clear nights the norm, lack of settled land, and the exterior lights of the resort dim by design, breathtaking western sunsets give way to expansive skies and endless stars. It's perfect for travelers in search of astronomical sights — constellations, planets, deep-sky objects, celestial events like lunar eclipses and meteor showers, and even galaxies like the increasingly hard-to-spot Milky Way.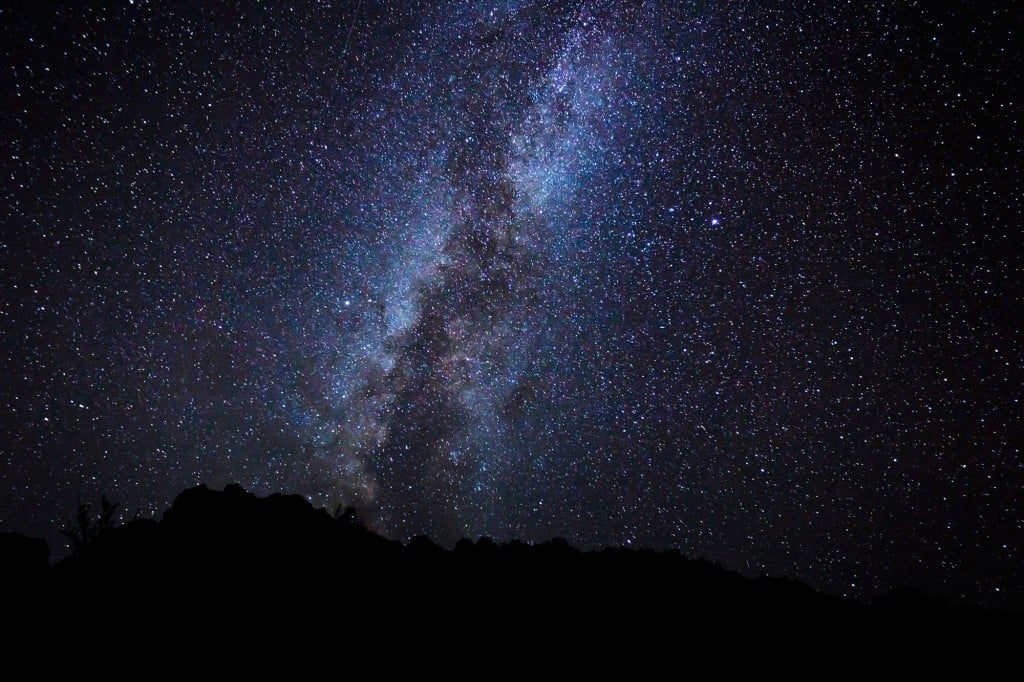 "At Death Valley the sky literally begins at your feet," said Tyler Nordgren, Associate Professor of Physics at the University of Redlands (Calif.) and International Dark-Sky Association board member. "Less than a five-hour drive from Los Angeles, there's a place where anyone can look up and see the universe the way everyone could 100 years ago."
During the winter and spring months, 3.4-million-acre Death Valley National Park hosts stargazing events, but the beautiful dark skies are an attraction for astronomy enthusiasts year-round.
Guests at The Oasis at Death Valley, which includes the historic Four Diamond Inn at Death Valley and the family-friendly Ranch at Death Valley, can enjoy an unparalleled stargazing experience with the following options:
Ranger-led programs, hosted by Death Valley National Park, complete with high-powered telescopes. Stargazers can view the moon's surface, distant stars, and deep-sky objects at various park locations including the Mesquite Sand Dunes, Harmony Borax Works, and the Visitors Center.
Monthly moonlight horseback rides provided by Furnace Creek Stables, offered either five days prior to the full moon or one day after, from October to mid-May.
Star Parties, held in conjunction with the Las Vegas Astronomical Society. The next Death Valley Star Party is slated for March 10-12, 2017. Parking for all Star Parties is available at the Furnace Creek golf course or just a short walk from hotel guestrooms. Astronomers bringing telescopes will need to register.
Whether you're a professional astronomer using a high-powered telescope or just a casual stargazing fan, there are few better places to enjoy the spectacular dark-sky displays than in Death Valley.
For more information and reservations, visit OasisAtDeathValley.com/ or call 800-236-7916.
For travel experiences available from the Xanterra Travel Collection® and its affiliated properties, visit xanterra.com/explore.
---